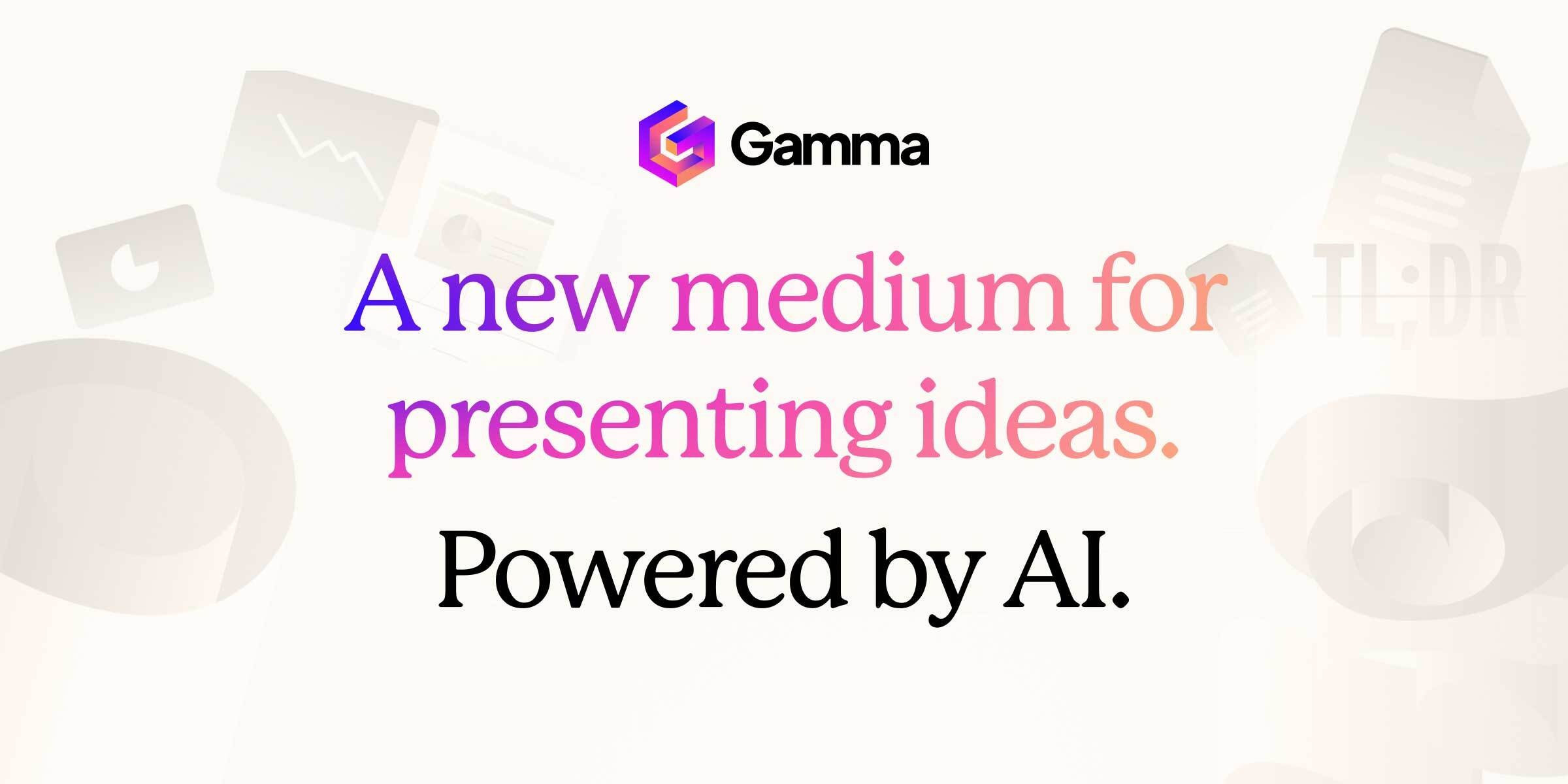 [ad_1]
Visual presentations are an essential part of business and academics, and while some of us may not be that good at creating an aesthetically pleasing pptx, we can confidently present ideas to a group of people. Gamma is on hand to help attendees with their visual presentations, while they work through the essential points they will go over.
AI technology has made many difficult tasks easy to achieve in just a tap, with minimal thought and effort. Gamma uses the exact same technology to help you create beautiful presentations.
The app's dynamic design helps you work quickly in a visual environment, incorporating a variety of content from videos to spreadsheets. Gamma users have praised the platform's timeliness with its combination of document and deck experience. The user-friendly app makes it easy for users to navigate and collaborate with embedded multimedia content.
To use this simple app, you need to sign up for free. Gamma offers New Deck, New from Template, New with AI, and Import options to start your project. Upon selecting "New with AI", three options will be presented, Presentation, Document, and Web Page. Users will be expected to enter a topic prompt, which will enable Gamma to suggest an outline for your topic, which can be chosen as is or modified. Users will also be prompted to choose a theme with multiple layouts, color options and fonts based on your theme.
After all the prompts are filled in, the presentations will automatically start taking shape. Gamma offers built-in analytics, quick reactions, and comments for feedback. The app can also break down walls of text into bite-sized, interactive cards to fit into presentations.
The basic free plan of the app offers unlimited users with 400 credits for AI Decks, basic analytics, 7-day change history, custom themes and built-in templates. Gamma's premium plan is still on its way, planning to offer unlimited AI credits to its users, removing the Gamma badge on presentations, advanced analytics and theme customizations.


[ad_2]