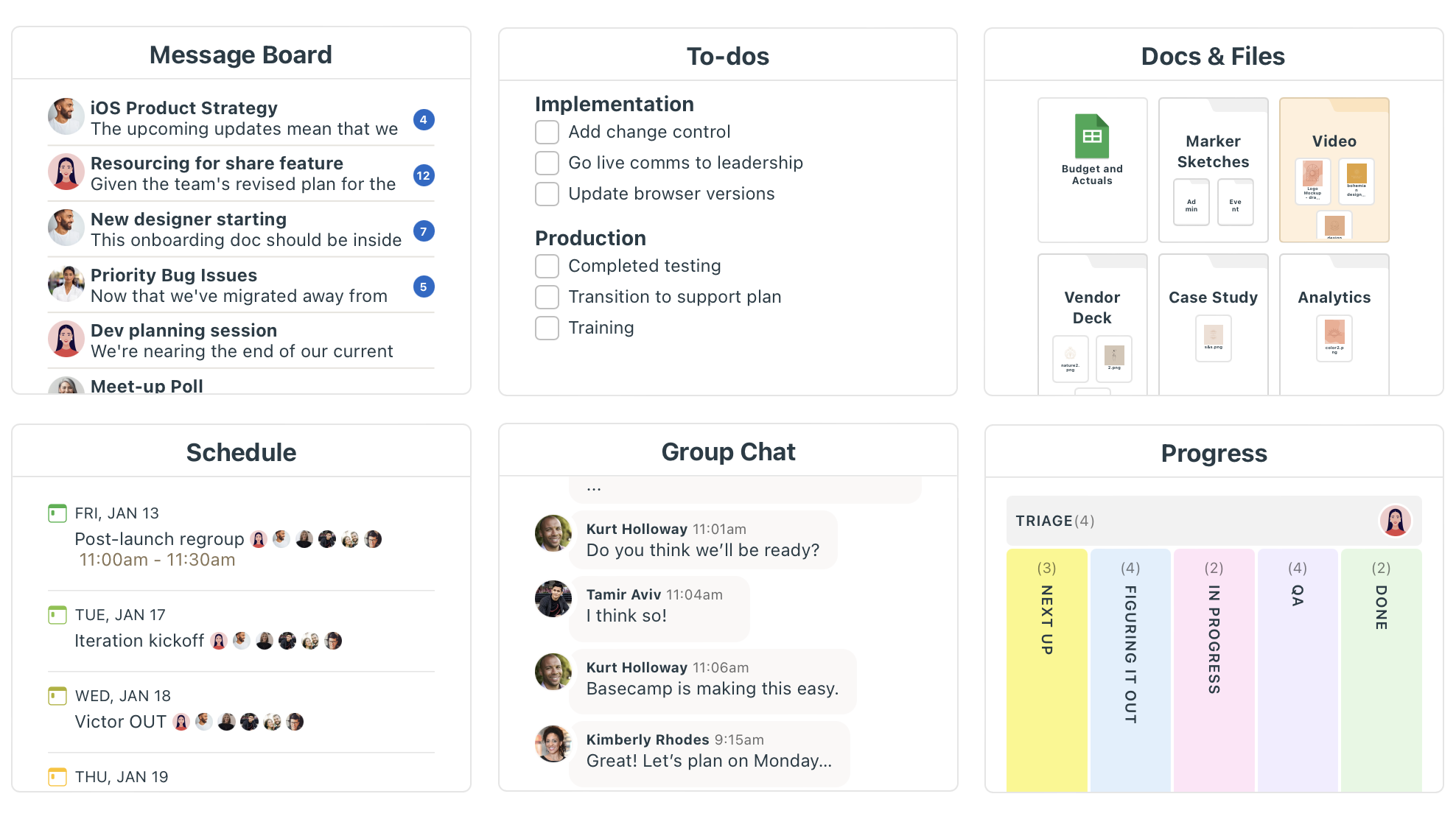 [ad_1]
Basecamp, a popular project management tool, has been helping teams around the world streamline their workflows and increase collaboration for years.
Its user-friendly interface and versatile features make it the perfect choice for businesses and teams of all sizes. If you haven't explored it yet, here are some reasons why you should use Basecamp;
1. Instant messaging with Campfire
Basecamp has a tool called Campfire which is a great tool for quick communication. It's perfect for keeping everyone informed without cluttering up your project's message board. Use it for short updates, brainstorming, informal conversations, and exchanging files or code.
2. Change your participation type.
As a project team, you are part of different groups. If you are part of a project chat/group where you do not want to receive notifications, you can choose to "follow only" the project. With this feature, you'll still have full access to it, but notifications will be muted. You won't receive updates from the project until someone mentions you using "@yourname" or assigns you a task.
To enable this setting, click the three-dot menu to the right of the project name. From there, select the "Switch to Follow Only" option.
3. Grab everything
Catching up on everything after returning from vacation is a task in itself. Basecamp comes to your rescue with its catch-up feature.
You can use the "Catch Up" link in the top right corner of any project to access a summary of everything that happened on a given day. This includes details such as new files and tasks to be added, as well as chats where comments are received. To review events for different days, simply click on the navigation arrows found on the left and right at the top of the "Catch Up" page.
4. Integrated Apps
Basecamp has several integrated apps like Dropbox, Slack, and Gmail that make it easy for you to keep all your files in one place. Depending on your project needs, you can choose integrations that suit your workflow and increase your productivity.


[ad_2]